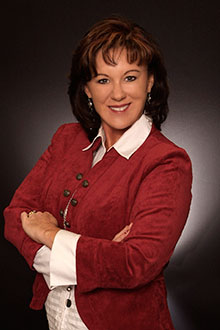 Hello, my name is Lori Redman and I am your full-time, full service local realtor. I began my real estate career in 2002 after a career as a nurse. With my love for people and the community I spend time in, I quickly built a thriving real estate business. I had always dreamed of opening my own real estate company and after a mixture of prayer, faith, long hours and hard work that dream became a reality in 2018, opening Sold It Realty Group. Opening Sold It Realty Group has allowed me the opportunity to mix my love for people, philanthropy, and my real estate business all in one.
As a professional realtor, I strive for excellence in customer satisfaction by providing top notch service for first-time home buyers and sellers, as well as excellent service to the most seasoned buyer and seller. Whether you're interested in upsizing, downsizing or just interested in the real estate market, with my years of expertise, I will communicate, coordinate and participate in every area of the transaction. I will communicate details and be available to answer any questions you may have as they arise.
If you've dealt with other realtors in the past and had a negative experience or if you've never dealt with one before or if you're just generally hesitant about what the experience might be like – allow me to assure you – I want you to feel comfortable with me, no matter what your expense range is or what your realty needs are. I sincerely want you to experience buying or selling in a way that will leave you with a positive, memorable experience. My goal is, that you become a "Raving Fan" of my real estate services so you will want to refer me to your family, friends, co-works, neighbors, etc.
I began my real estate career in 2002 working part-time as a realtor and as a nurse. By 2005 I knew this was my career for life and began my full-time journey as a realtor. I moved on from being a nurse but was still able to help others with a big life event, buying and selling their home. Once becoming a full-time realtor, I quickly received many awards as a top selling realtor in my area, as well as the prestigious "Hall of Fame" real estate award. The real reward however, is the opportunity to meet and help great clients who have become lifelong friends.
On a personal note, I incorporate real estate in to my everyday life. I am fortunate that my husband also has his broker's license so we are able work together. When we do have free time, our favorite activity is spending time with our children and grandchildren. We enjoy traveling, boating, and I love spending time with my horse. I have been blessed with a full rich life surrounded by those I love.
If you or someone you know has an interest in buying or selling – or even if you're looking to make a career or company change — I encourage you to contact me! I am never too busy for you or ANY of your real estate referrals!!
Doing My Best for YOU!
Lori